new year, new decade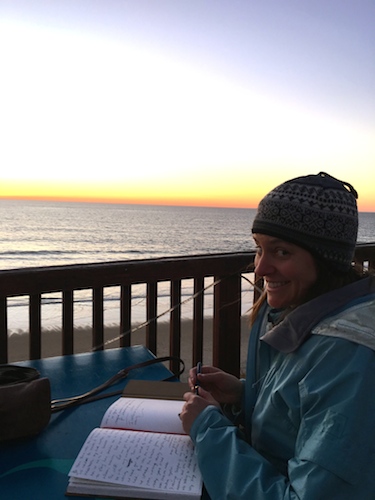 I turned 40 on January 5. When your birthday coincides with a new year, you get to think of your own evolution and the year's in the same breath. I'm not a big fan of New Year's Resolutions, but I do like to use the turning point of a new year to take a step back and think about where I'm going, and how I'm getting there.
We were in San Diego, as we luckily often are for the holidays. Mikhail and I took our customary walk on the beach. We said goodbye to our "words for the year" for 2015. Embrace, grow, thrive: you were great words, thanks for your support.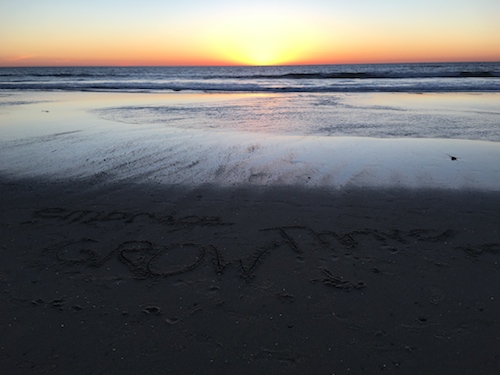 And by the time we drove I-5 all the way home, we had new ones for this year: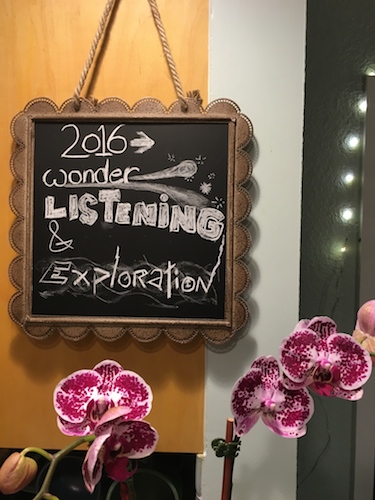 Pretty excited about a decade that starts off with wonder, listening & exploration.
***
Say hi! To leave a comment, click here & scroll down.