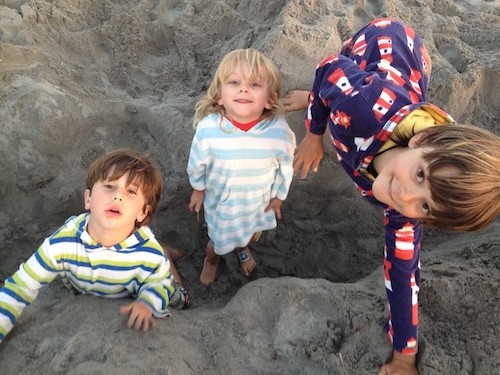 Elan, Emry  & my nephew Judah, 7, 3 & 4 years old, Cardiff-by-the-Sea, August 2014
The beach is my happy place. Being where the land meets the sea turns a good day great, lifts me up if I am feeling down or tired or head-spinny or harassed, and gives me perspective if I am lacking it.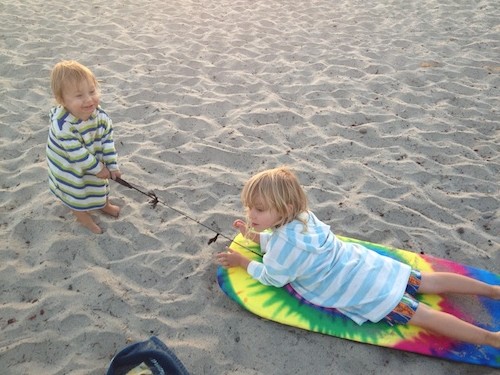 My nephew Bowie pulling Emry
Usually these days, beach time is accompanied by a gaggle of boys.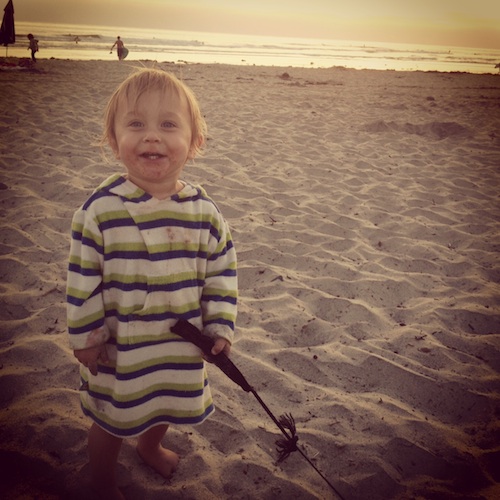 Bowie, littlest of the gaggle, 1 year old & seriously adorable
Occasionally Mikhail and I sneak down alone for a quick dip and a dinner involving tropical-style cocktails.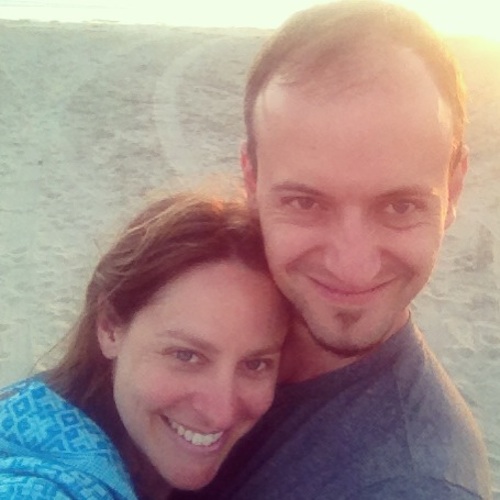 And recently, I'm rediscovering the joys of stealing a little time alone at the ocean. Last night I went in for a dip just past sunset, then showered off and joined a friend for dinner.
Ah, summer at the beach, nothing better.
***
Say hi! To leave a comment, click here & scroll down.